Love 'em or hate 'em, there's no getting away from GIFs on social media. I think most social media marketers appreciate a well timed GIF, often perfectly summing up a response better than any written post could. We take a look at using GIFs on your brand or business social profiles.
What is a GIF?
GIF stands for "graphic interchange format" and is a file which supports both static and animated images, which are soundless. They could be short sections of a movie or a video that you make yourself and usually loop. The average file is 2-5 seconds in length, which makes them perfect for grabbing the eight seconds of attention you can hope to expect by your audience. While GIFs are not new, they are extensively used in social media and something that should be in your social media toolkit.
In day to day conversation with friends we often use GIFs to convey emotions instead of using emojis or words alone, but there are multiple use cases for using them by organisations that are looking to engage with various audiences on social media – so why should we use them?
Why use GIFs on your brand's social accounts?
They are Mobile-Friendly. With almost 80% of users viewing social media on mobile, this is a must. While videos on your phone open in a new window or app, GIFs automatically play.
They Exhibit Emotion. There are characters, themes, and most importantly, emotions that are conveyed through GIFs.  GIFs can often feel more personable and more human than text or static images.
GIFs can tell a story and are the perfect medium between image and video, but can be put together quickly often at a fraction of the cost of a video.
When to use GIFs for your brand or business
Feature Products. GIFs are a great way to put your products on display. Showcase how to use your products in a quick 15-second clip to keep your audience engaged.
Tell A Quick Story. Show how your products or services add value to your consumers. Companies can do this by creating a quick GIF that introduces a problem and concludes with your product being the solution.
Provide Instructional Content. If your product has multiple settings or steps then you can inform your users on how to use each of these in a quick and effective way by using a GIF tutorial.
Animate Data. Data can sometimes be boring. Using GIFs to animate data informs your audience of important knowledge and visually showcases the message you're trying to convey.
And finally…
Diffuse situations in social customer care. GIFs can be a great way to put emotion into responses that cannot be conveyed using text on it's own.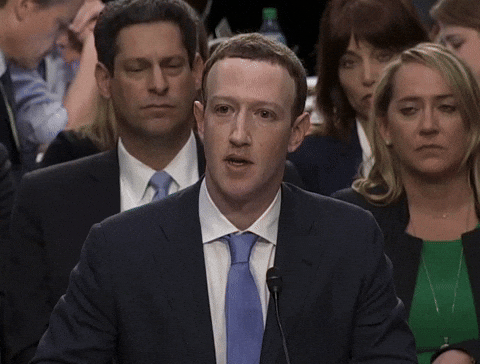 Beware the pitfalls. There is, of course, the issue of copyright and trademark infringement when using GIFs. Just because someone created a gif and it is available from a third party site such as Giphy, Imgur or GifBin, doesn't mean you can reproduce it. Avoid those legal issues by using your own well thought-out and executed gifs.
GIFs in SoCrowd
SoCrowd has a GIF library containing literally thousand's of GIFS that makes it easy to reply to customers or engage community members in social conversations. Request a free software demo to learn more and discover a better way to engage your social media audiences.